Grow Leaders
Develop Talent to Drive the Organization Forward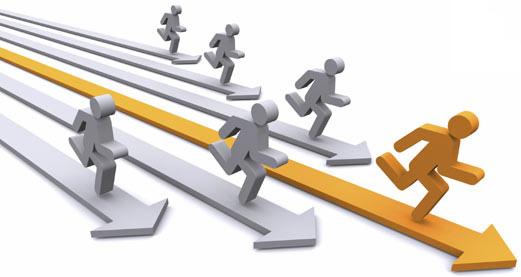 Leaders aren't born, they are made. What would be the impact in your organization if the management team was made stronger? Experience shows that leader development requires a substantial and continuing effort, but that this work predictably pays off:
Better Managers è Better Management =
Better Organization Performance
Plan on 10-12 days/year of seminar work and another half day every 2 months for workout sessions. The common elements for such programming are shown below. Links provide many of the resources you will need.
---

Grow Leaders — Create a leadership team capable of achieving business objectives. Suggested steps in a year long management development program.

---
Goal: Change and improve individual and management team performance. Use leader development to drive organization development. Here's the general flow of an intensive year long course in management development.
Business Sensible Curriculum — Pick topics related to business performance needs, avoid fluff, and tie change assignments to content. Ex: seminar content on customer protocols or problem employee managing result in specific action plans aimed at those targets. Read about The Uncommon Leader Course, one approach to simultaneously doing both systematic management development and organization change. Or download The Uncommon Leader brochure.

PreSession Readings & Management Library — "Leaders are Readers." Supplemental to costly seminar sessions is the low cost requirement to do pre- and post-session readings and assignments. Building a Management Library adds a resource that supports new skillsets being implanted in the organization—require a book per month with one implemented idea. As management literacy increases, the organization benefits.

Multiple Seminar Sessions — Figure 6 two-day sessions per year. Back to back days usually works best to gain some benefit of "immersion learning." See The Uncommon Leader Course.

Management System — MANSYS is an integrated management system which concisely summarizes the tools and techniques used by effective managers. It is particularly useful when leaders are trying to get an entire management team to "play the game by the same set of rules." Does your organization need a systematic approach to managing? By getting commonality of concepts, tools, approaches, procedures and forms, variance in management approach is reduced and organization performance receives positive forward thrust.

Mentored Assignments — Set up cross divisional and cross layered assignments. Ex: have your CFO mentored by a head nurse. Peer to peer also works

Workout Sessions to Produce Ideas for Change — A big payoff from the classroom work is that all of the problems get exposed. What we talk about we now set out to do. This is a chance to attack policy and system restrictions, to change the system of how we do things here. Decisions on-the-spot are sought when possible.