Managerial Performance & Promotability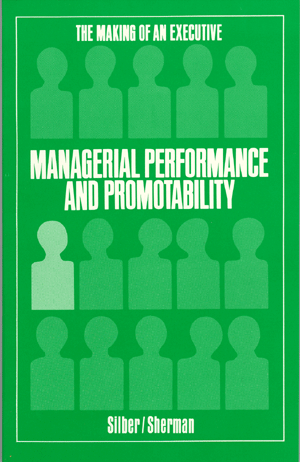 Are you promotable? Do you know why staff people fail? How can one stand out in a collective organizational society? What are the true bedrocks of performance enhancement?
This book focuses on those topics particularly needed by middle managers and those new to the management game. Staying away from theoretical conceptualizing, this is a guide to organization living. Hundreds of specific pointers for career success. Paperback, 175 pp.
---
Book Contents
What You'll Find In

Managerial Performance & Promotability
Part One—Organization Behavior

An Inside Look At The Informal World
Why Do People Behave As They Do?
Organization Epfectiveness
Before The Union Knocks

Part Two—Managerial Effectiveness

Are You Promotable?
What Do Effectlve Managers Do?
The Operating Manager's Accountabilities

Part Three—The Manager As Multiplier

The Manager As Change Agent
Why Staff People Fail
Achieving Motivation Release
Preventing Credibility Gaps

Part Four—The Manager As A Person

The Maturing Manager
Ethics: The Vital Component